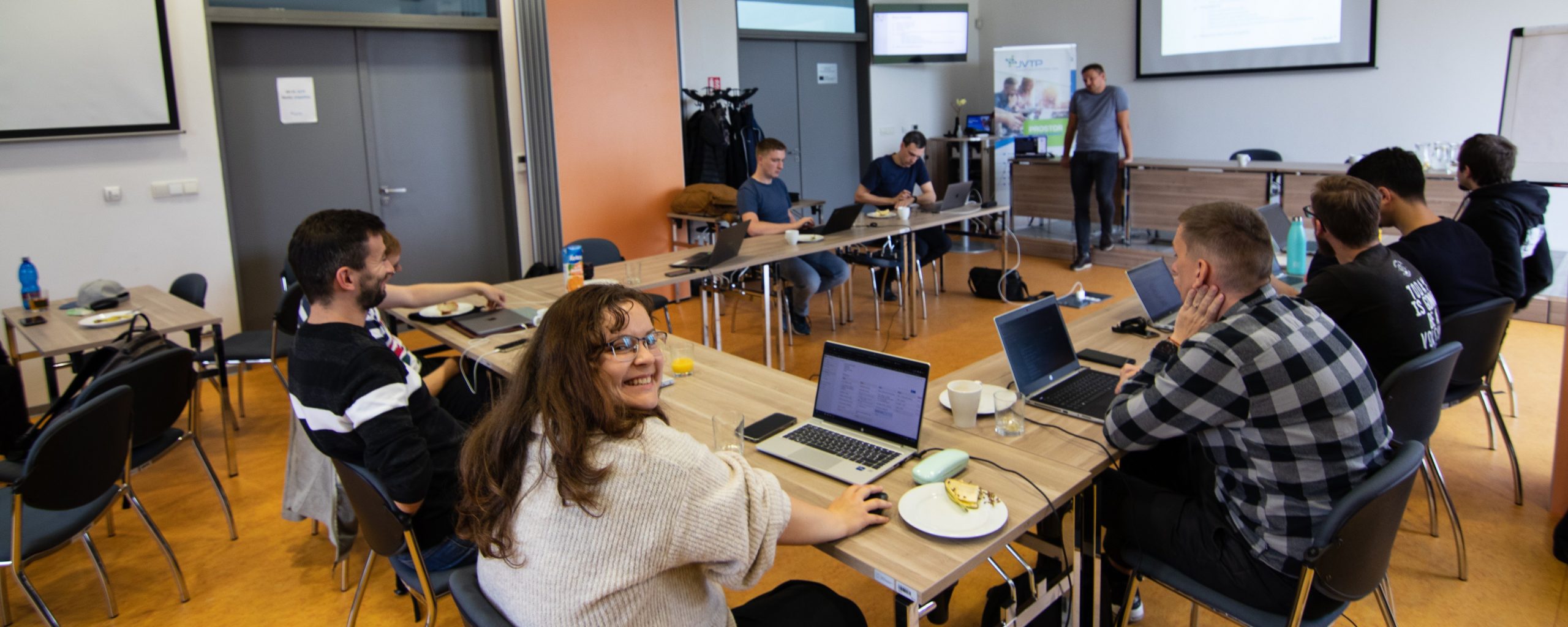 OrchiConference: How we build and release our team
After a year we met again at the OrchiConference. This time for the 10th time! To mark the 10th birthday of this great event, we have prepared a look back at the past years. Let not only our current employees reminisce.
Since 2011, we almost regularly take a company trip somewhere outside the office every year. It started at OrchiRafting, with only a small group of people. The "conference" was in a pub-like atmosphere and it was more of a regular teambuilding.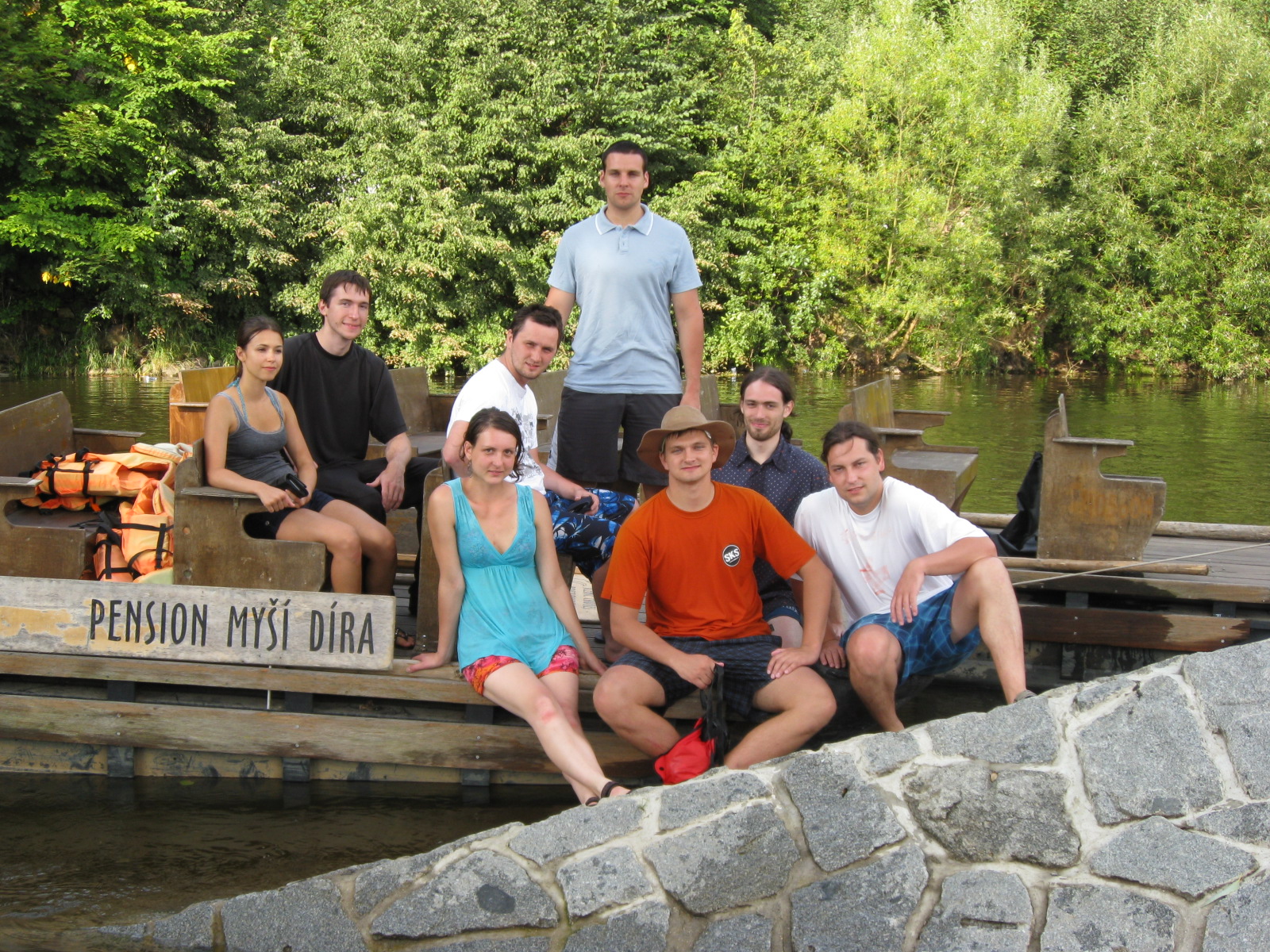 ---
The following year we went to the OrchiConference in great style – it wast the OrchiYacht (2012). Our great rollup followed us to Croatia. But it was a trip that we can't really organize with the current number of employees. Thus we can only reminisce about it.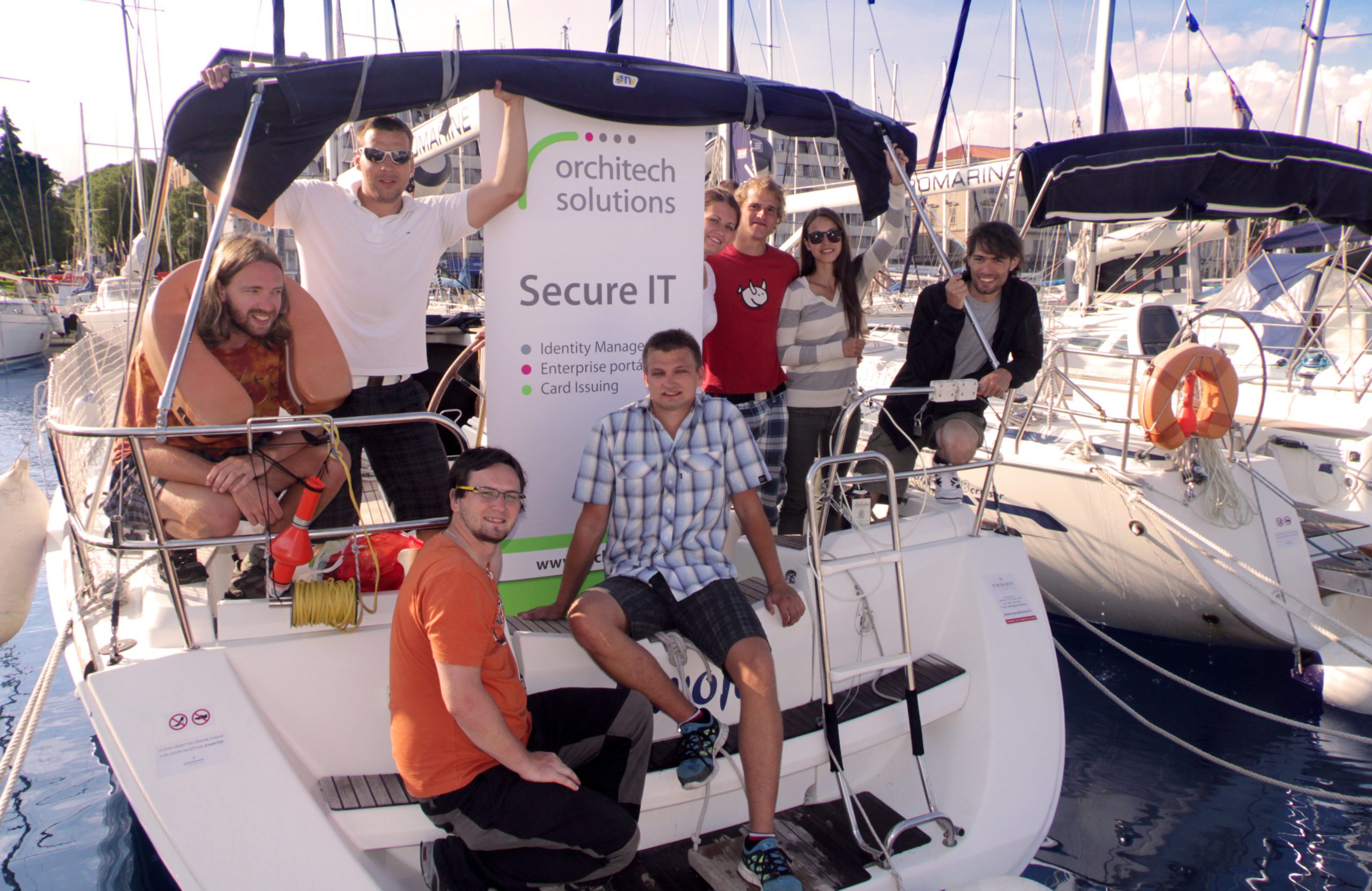 ---
Since 2014, when the conference format was officially introduced, the OrchiConference finally got its current name. It is neither a teambuilding nor a conference but a mix of both. The format has proven to be successful and fun for us over the years. But for some reason, we labeled this OrchiConference as "second". And so the mischief in the numbering has been carried with us to this day.
This "Second" OrchiConference (2014) near the ruins of Zvíkov Castle was already a much bigger event. Not only did our team grow, but the number of presentations reached a since-then-unsurpassed number of 16. The topics always vary from soft ones like corporate vision and mission, to popular bugs and news, to tech topics like git, java, or spring boot. As part of the team building, we didn't miss a trip to the nearby castle ruins.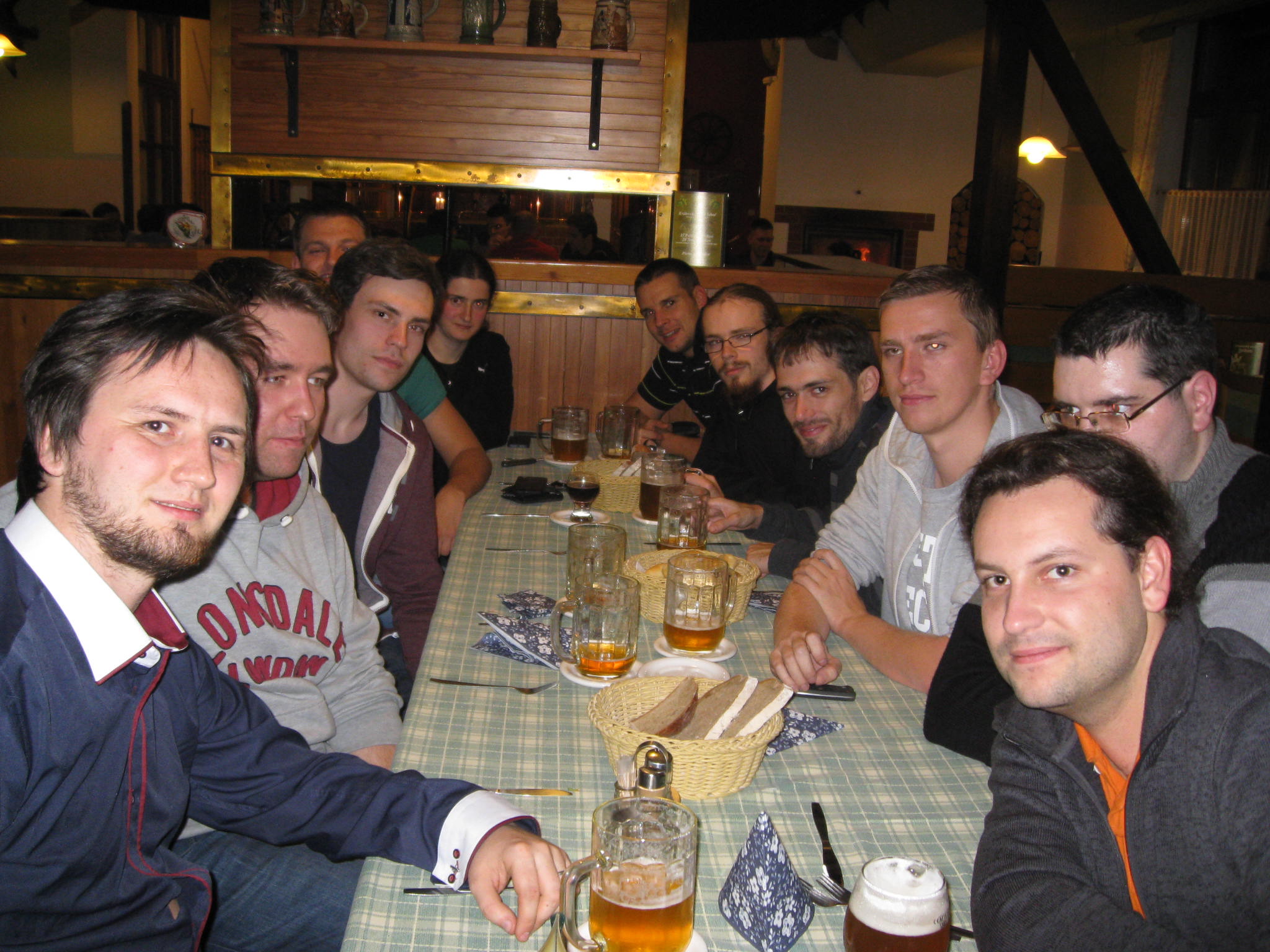 ---
The Third OrchiConference (2015) was held in Moninec. There were again presentations about "new" technologies 😀 such as OrientDB React.js or Backbone.js. The next day we battled in discgolf and also went on a hike (by cable car) up the mountain nearby.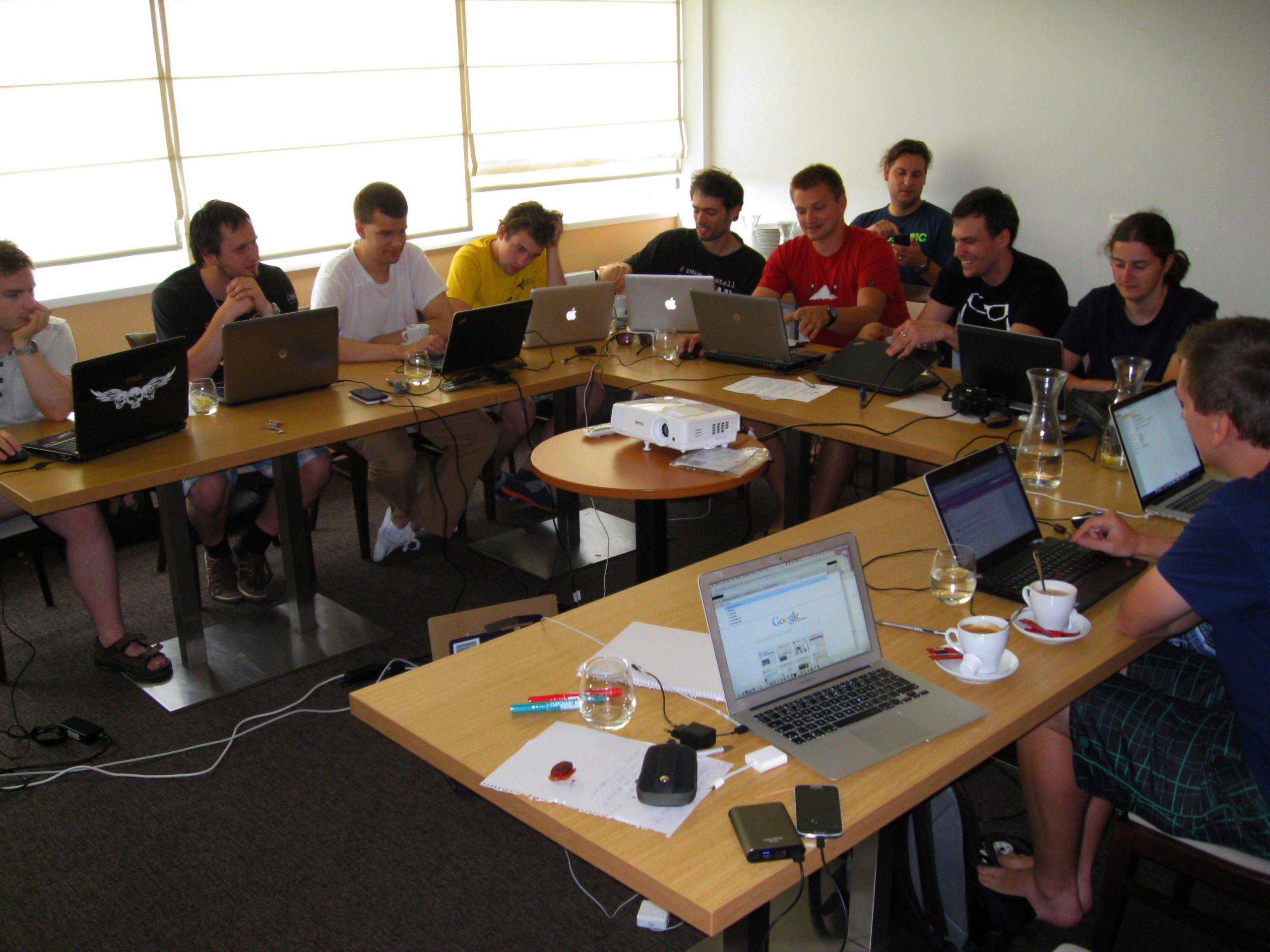 ---
For the fourth time we were again about halfway between Prague and České Budějovice – this time in Slapy. The main topic here was Wren:IDM. Mainly because it was 2017, a year after ForgeRock had closed the original open-source project OpenIDM and the community had subsequently forked it to its current successor Wren Security, which we are still developing and maintaining till today. For the team building activities we had a barbecue evening and got quite physical in TepFactor.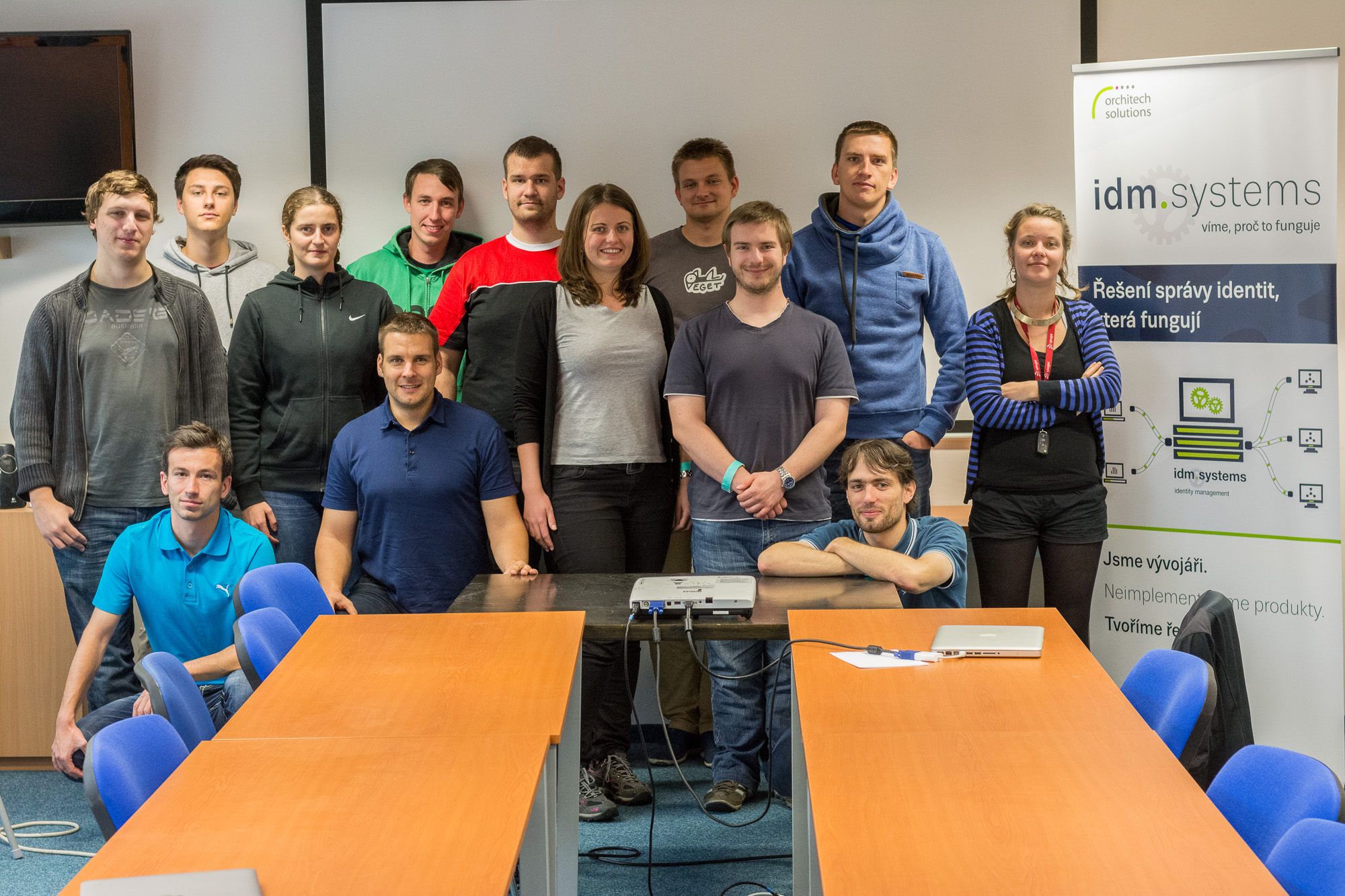 ---
For the Fifth OrchiConference (2018) we returned again to the place where the Vltava river meets the Otava river – the ruins of Zvíkov Castle. Once again, we didn't just focus on technology, but there was also some proper stretching during the presentations. Finally, we went out into the countryside where the Enigma cryptography game was prepared for us.
---
The following year, for the sixth time (2019) we once again returned to a place where we had been before. This time it was Monínec, the place of our 3rd OrchiConference. We finally met everyone face-to-face again instead of through screens and got a glimpse into both soft topics (tender experiences, recent PR initiatives) and technical ones (failover deployment or Vue.js). After a day and a half of presentations, we headed to a nearby forest for paintball.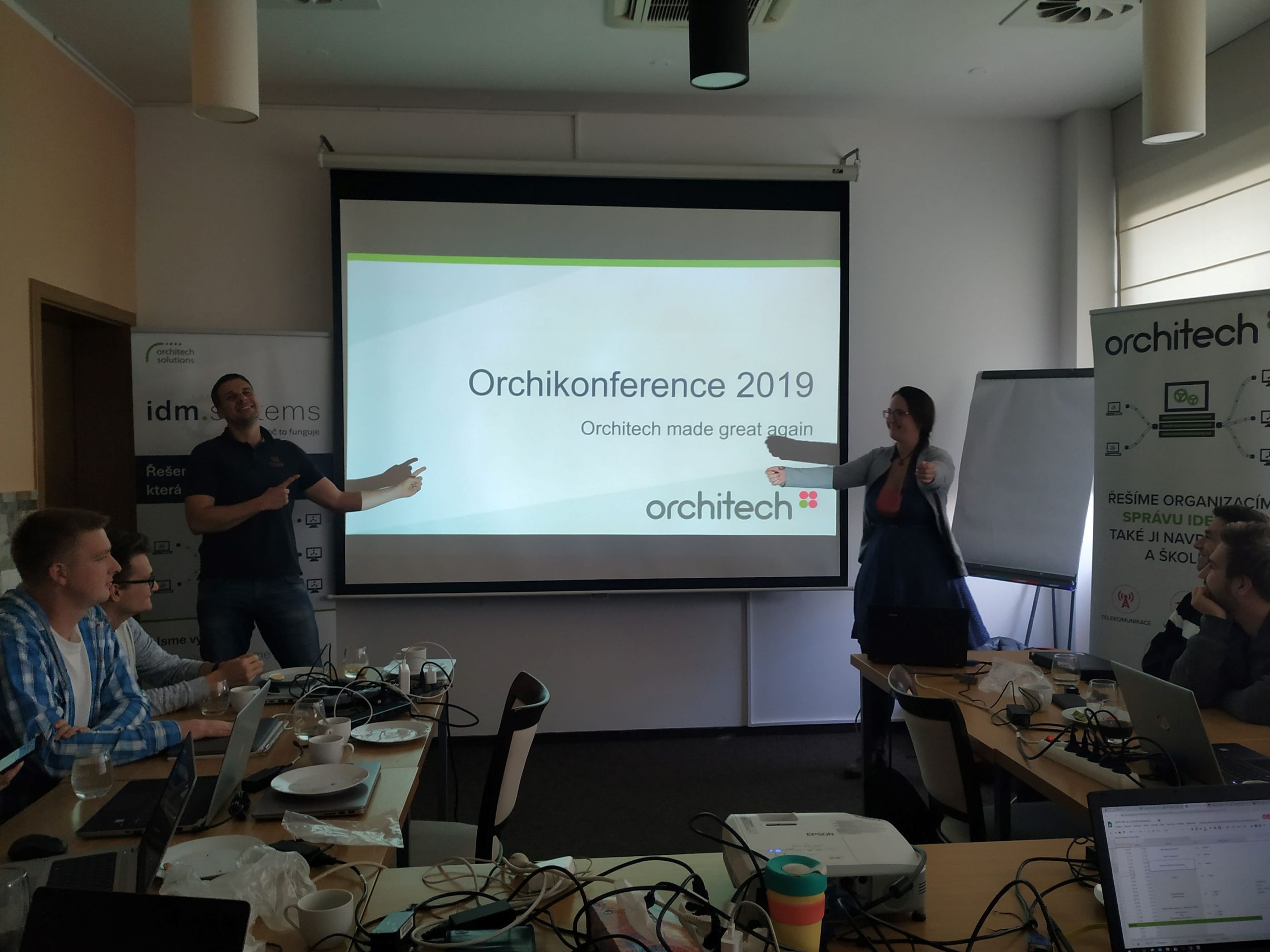 ---
For the Seventh OrchiConference (2020) there was a slight change in program and concept. We participated in the CTF hacker competition instead of the regular conference. However, it was preceded by the usual teambuilding activities, this time in a more relaxed spirit. We spent almost the whole day on the branch offices' crests, other handicrafts and mental tasks.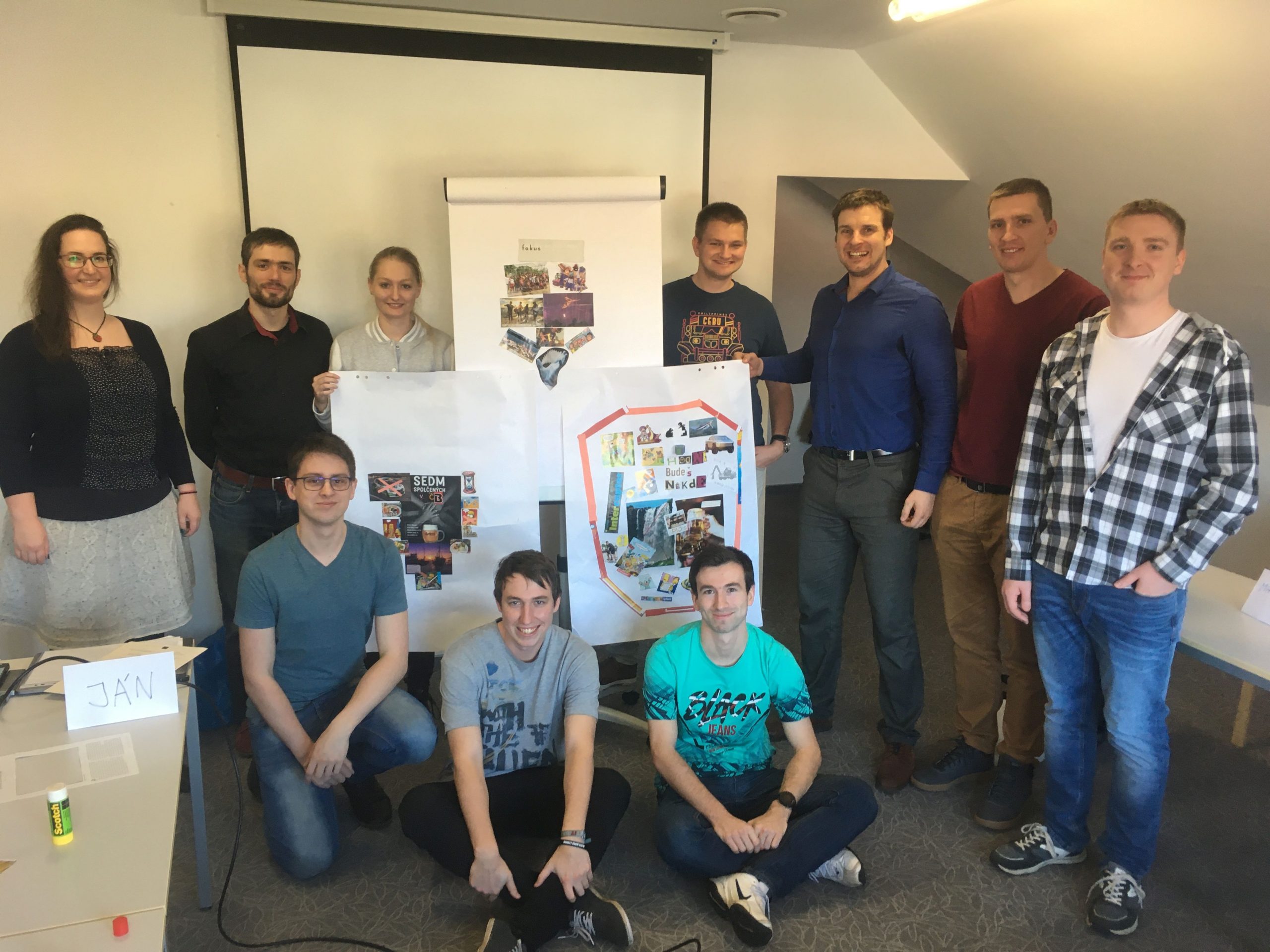 ---
In the Covid year 2021, after a long time of meeting only online, we were looking forward to meeting one another, this time for the eighth time. Not far from Sedlčany, we started once again with yoga for the office and then we visited the world of investing and the future of our projects and products. During the evening we defused a bomb and there was an outdoor team building activity on Saturday – mini golf.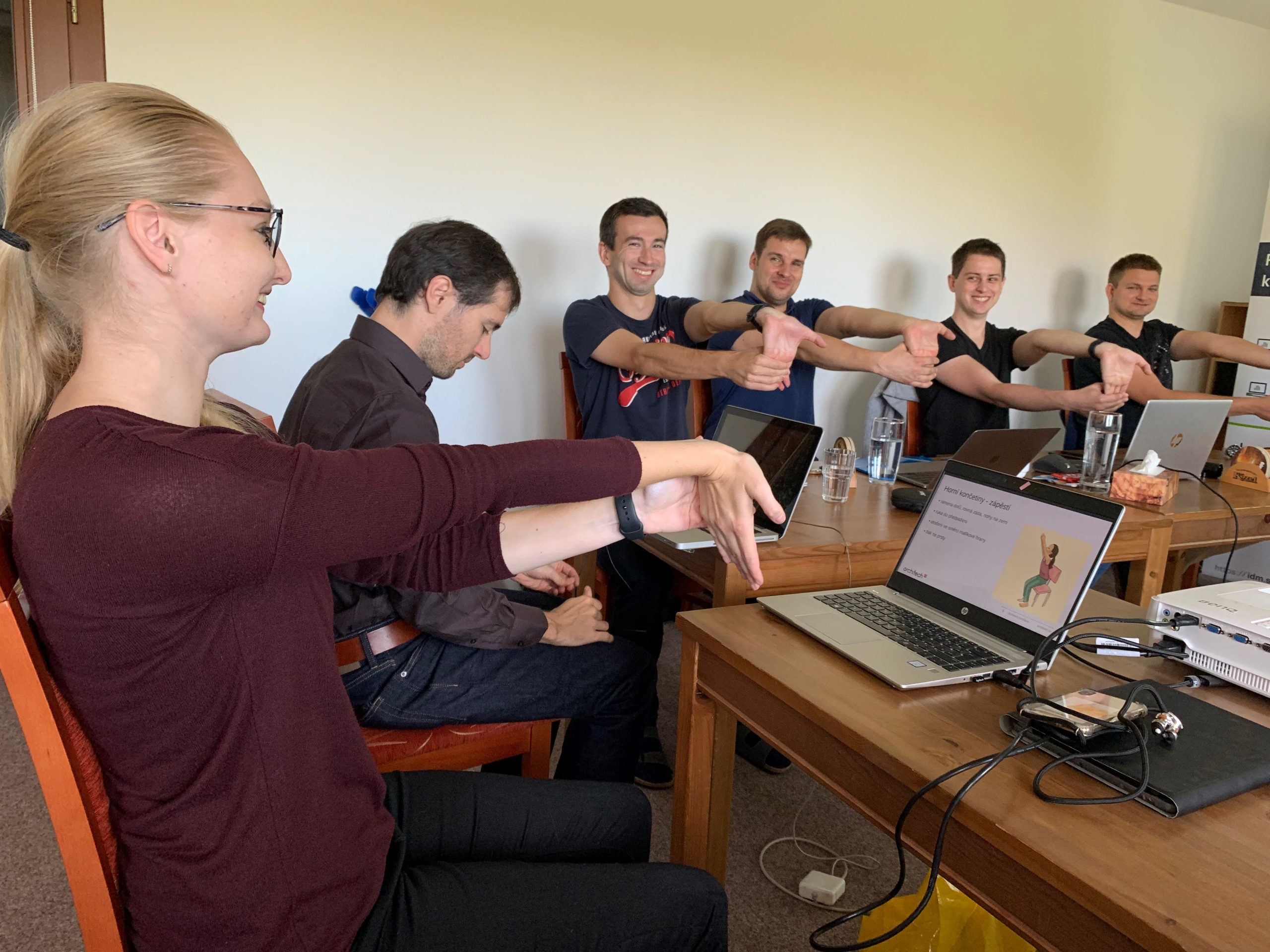 ---
With the Ninth OrchiConference (2022) came a slight change in the area of presentations. We decided to continue to focus only on areas that are related to our business area. Our discussions this time were about the impact of the current regulatory environment on IAM, summary of the evolution of our current product, and the Wren Security project's past and future. We then built the team over OrchiQuiz and on Saturday we enjoyed bowling.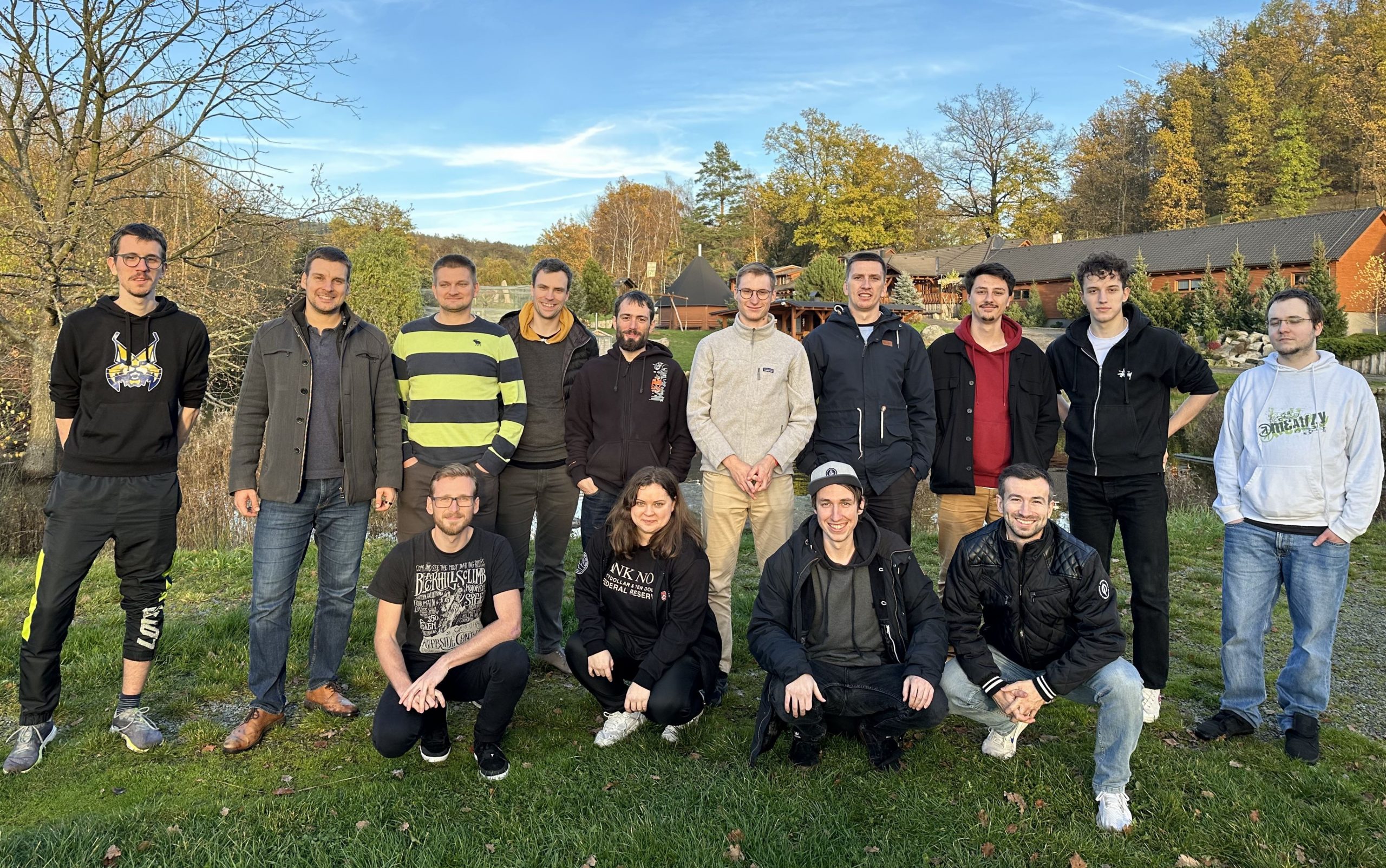 ---
And this year? There was a little change again this year. We made our colleagues from České Budějovice happy and went from Prague to their city. In the premises of the South Bohemian Science and Technology Park we enjoyed the conference part. In the spirit of the previous year we only included topics related to our products and innovations that would be worth incorporating into projects. The number of presentations also scaled down properly – there were only five. But they were pretty packed! In addition to a retrospective of this year and the prospects for the next one, we talked about, for example, passwordless authentication methods or the use of AI in IAM.
We also showed all the (non-technical) staff how they can easily run Wren:IDM and Wren:AM. And in the team building part we repeated an idea from previous years and went on a crypto game, this time searching for gold in the vicinity of Rudolfov. Of course, there was also a social evening and we still managed to take profile photos on Saturday morning.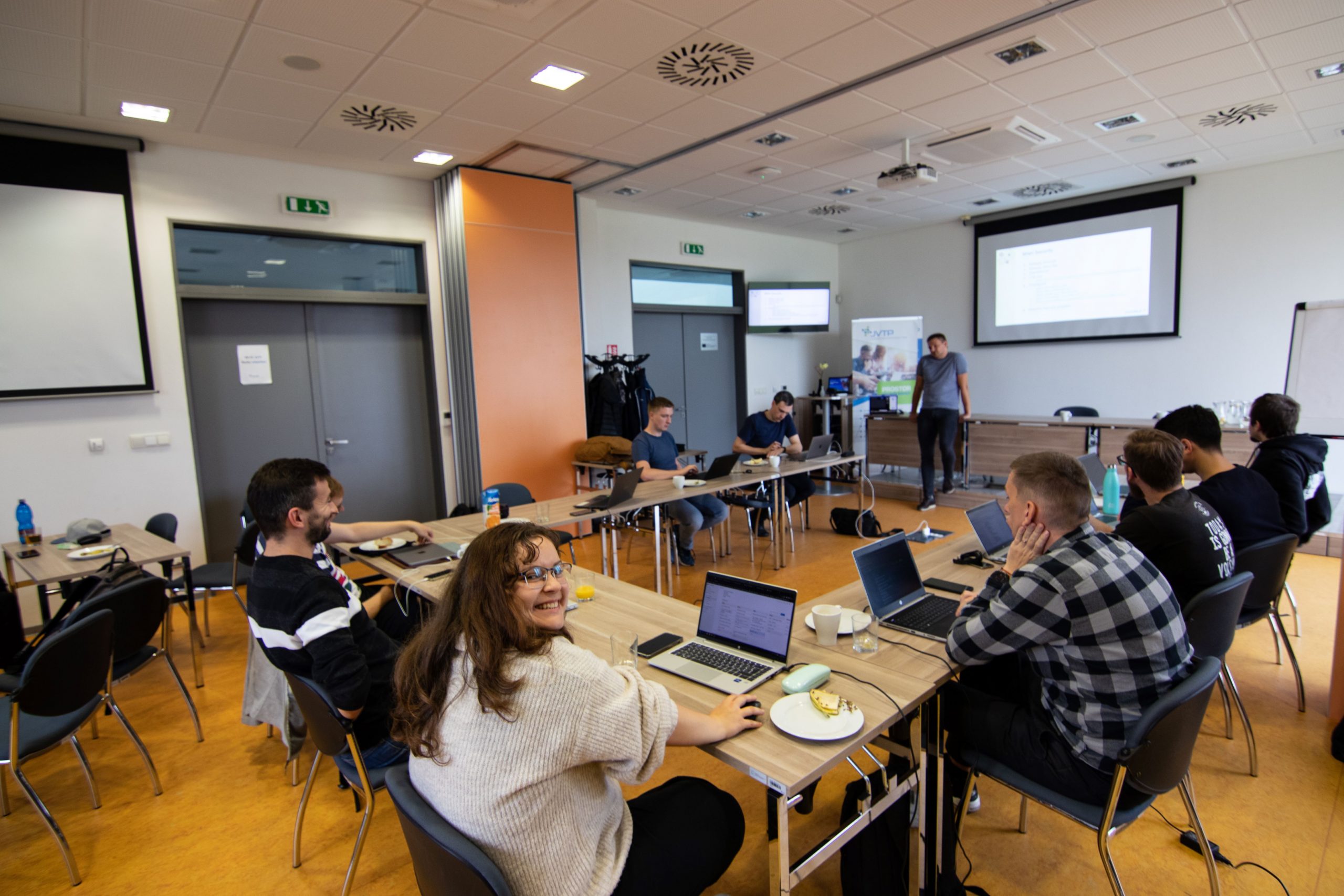 ---
Now we can't wait to see what's in store for us next year!